Skills and Profile Match Score Overview

Challenges
Understanding candidate profile is one of the most important & challenging aspects of hiring cycle because if we understand candidate profile correctly, Chances of candidate attending interview, selection, offer acceptances can be predicted.
Understanding a profile is a difficult and time consuming job, and due to lack of a standard process or calculation it's hard to predict if a profile is matching job role or not.
Lengthy and unorganized profile distracts recruiter focus, which result in losing his decision of understanding whether the profile is matching or not.
Recruiters in most cases miss to capture candidate details like current location, CTC, Expected CTC, Notice period which are important aspects as per Employer that majorly affects selection or rejection of candidate.
Time required in screening and capturing these details consume most of recruiter's time.
Tiring efforts required in screening and deciding whether to forward profile to Employer or not and in some cases end's up in taking wrong decisions.
Most of these factors are remained unfocused which many recruiter miss, resulting in failing to fulfill the requirements.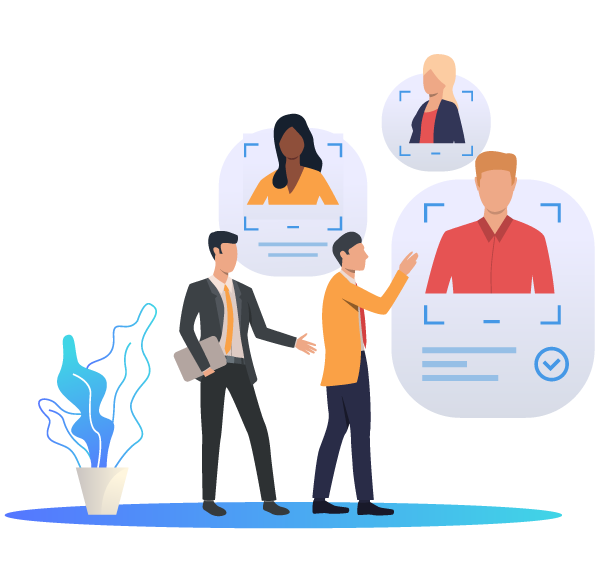 Solution
Quick and easy understanding of profile and skill matching so that recruiter can decide whether forward profile for next step or not.
How HireXpert can help?
In 90% cases recruiters can take help of data available in the system to know about the quality of candidates and if they are a good match or not just by entering the email id of candidates.
By capturing minimum details of the candidate in the given format, HireXpert will tell you the candidate's Profile and Skill match score.
Suppose if a candidate is already available in HireXpert database then just by putting his email id, you get the skill and profile match score instantly, which help you in deciding whether to forward this profile to Hiring Manager or not.
By submitting fast and correct profile Agency or HR credibility and CV selection ratio increases.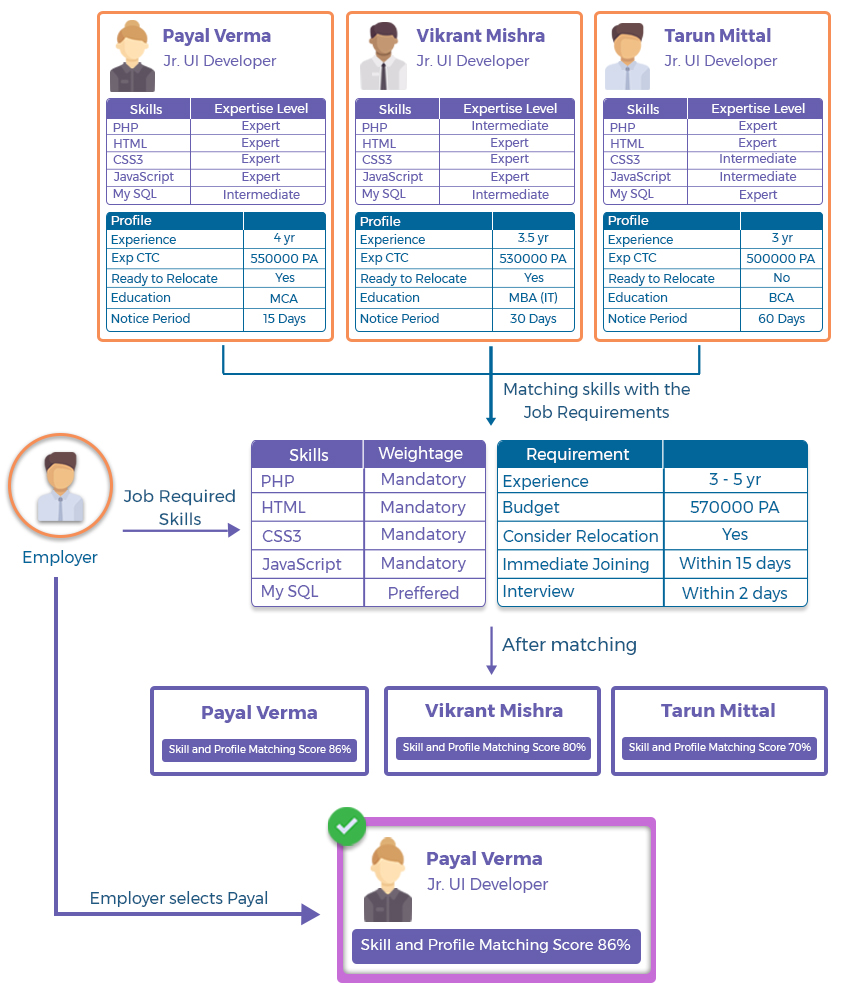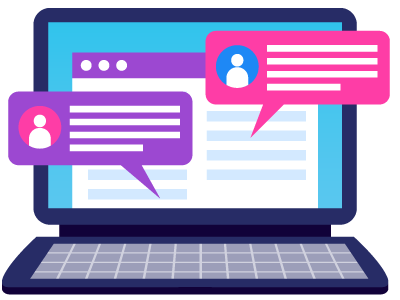 Testimonials
This feature has made hiring easy as I do not need to spend more than a minute on a single profile to check whether it matches the requirement or not. It fastens the work and saves a lot of time especially on urgent requirements. Must say it is a real time saviour
Jay, Director
Mernot