Task Based Workflow

Challenge
Recruitments have a dependency on multiple teams and persons such as Recruiters, Technical Team, Management, HR team and Candidates. When many people are involved in the process, then the chances of missing pieces of information or communications gaps are high.
For example: If Recruiter forgets to update the Technical team about the interview schedule. A technical team will not make themselves available for the interview.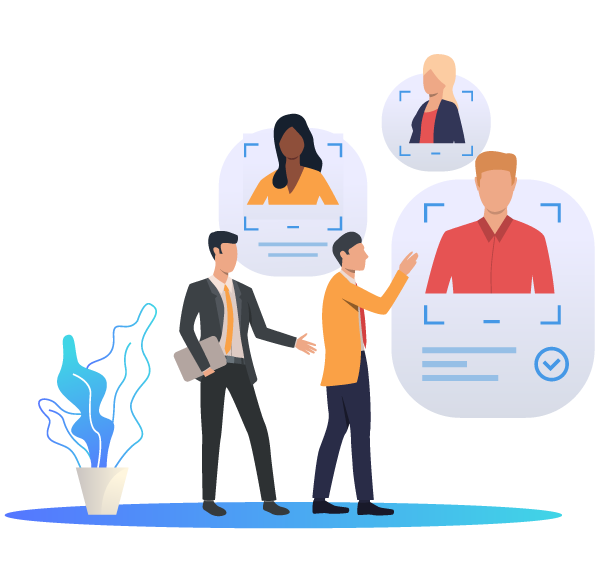 Solution
To keep every member informed who is involved in the process, a system is required which will keep every teammate informed for their tasks.
How HireXpert can solve that problem?
HireXpert is intelligent cloud-based software which records every action performed within the application and creates an appropriate task for the concerned person.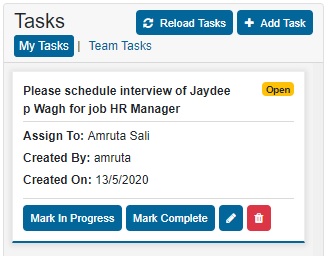 Let's say, Case 1:
Someone created an 'HR Manager' job in application and assigned it to you. HireXpert will create a task for you as "Someone shared a job HR Manager". You can see the image below for your reference.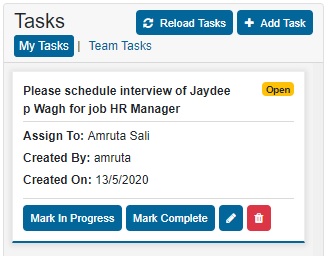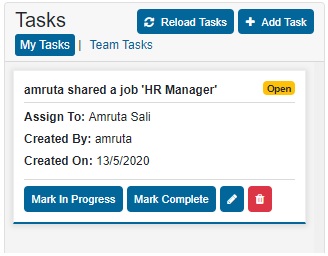 Case 2:
If someone moves a candidate from stage one to schedule interview. It will create a task for you "Please schedule an interview of Jaydeep for job HR Manager".
HireXpert is designed in a way where no-one misses any important update from teammates, also everyone saves time on communicating everything to teammates over call or email.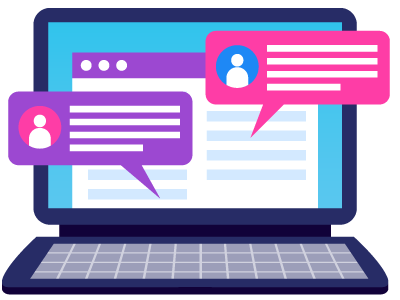 Testimonials
This important feature of recruitment eases the communication within or outside the team. It has lowered the chances of miscommunication on any front with flawless coordination. It increased the overall productivity of the team. A must have feature for any ATS.
Nikhil, CEO
Global world tech