Challenge
Recruiters and HR's always receive many resumes for any open job from various sources like social media, references, email, career website, personal network etc.
To scan all the received CVs is not possible for them, so they start scanning by first come first serve, randomly or by favouritism and in this way after scanning some initial profiles if they don't get a good matching profile they start considering a partial match profile without scanning all the received profiles. One reason could be because of the time limitation to fulfil the position and we know how much time consuming it is to scan 1000s of profiles in short-time.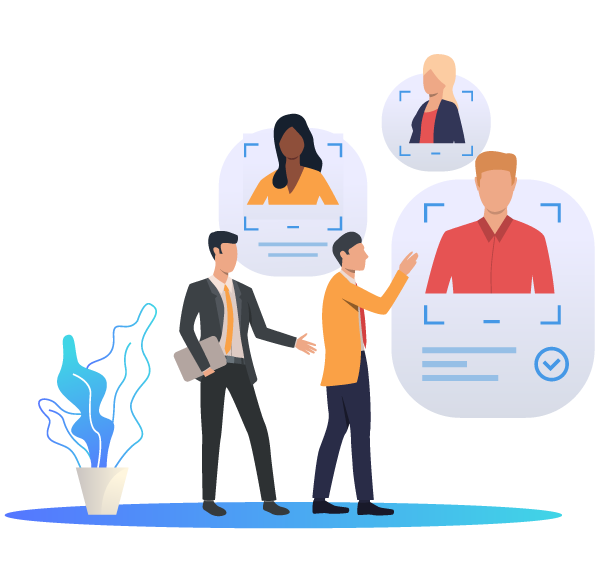 Solution
A system which can quickly scan all resumes and calculate a match score and show Job Match Score and profile match score for that job along with some basic candidate details so that we can look into CV that are having the highest matching score.
How HireXpert can help?
HireXpert provides CV parsing feature which can scan one or many resumes in one go and calculate Job Match Score along with Candidate Name, Email-id and Mobile numbers. So all the required information needed to contact the candidate and required to choose his profile can be extracted easily.
How CV parser works:
To parse resumes in HireXpert, add a job in HireXpert with all required skills and expertise for those skills. So that system can understand what skills and expertise level exactly you are looking for in candidates.
Against this job, one can upload single CV or CV's in bulk. CV's can be in any of these formats .pdf, .docx, .txt , .doc & .zip format.
Also, if anyone finds difficulty in uploading CV they can simply copy CV and Paste that in the system for parsing.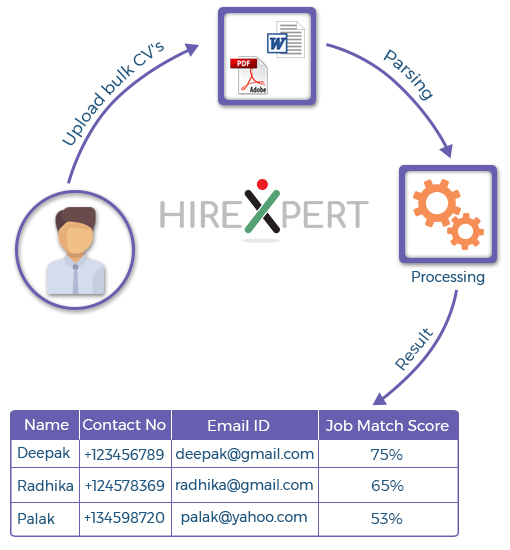 Within no time the system will extract Name, Email, Mobile Number, Job Match Score and put explicitly in front of the viewer helping him to choose the best CV as per the score to consider for the job opening.
You can click on Job Match Score to view candidate skills match with job skills.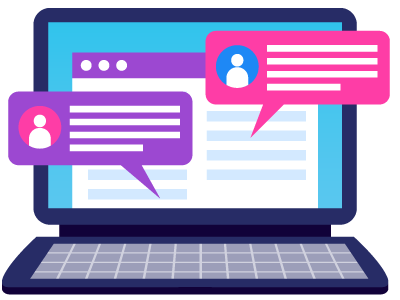 Testimonials
This is an exceptional feature of HireXpert as I have a really very small team of recruiters. It is helping me to shortlist the profile in a short time span. As a recruiter I can work on multiple openings at the same time without wasting a lot of time on profile sorting. This is an amazing feature.
Akshay, HR
QA India