Hire Express

Challenge
Every organization very often has multiple Job openings at a time and to manage these bulk openings organizations engage multiple teammates and third-party vendors to work parallely in fulfilling these positions.
Hence the result of it is HR/Managers gets candidates for various teammates and third-party vendors on their multiple openings. Maintaining, managing, and tracking each application with respect to every single opening becomes more difficult and painful.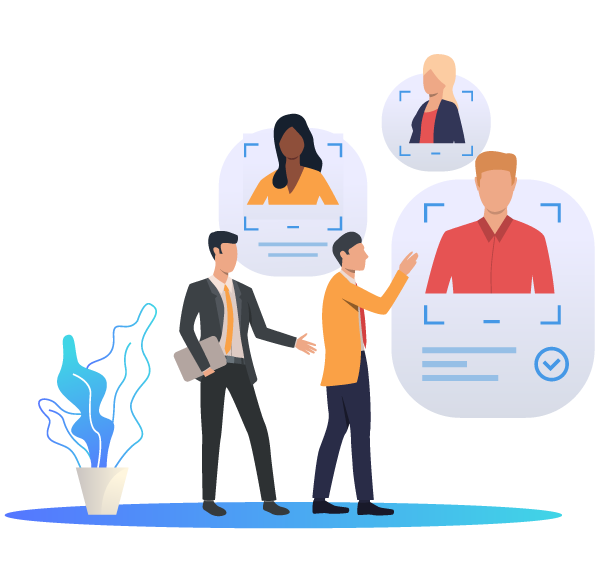 Solution
A system that can manage applications of all Jobs in just one place and streamline the hiring process. All team members must be able to access and communicate all information within one single screen.
How HireXpert can help you:
HireXpert enables a single screen operation named as "Hire Express" to manage and operate all the jobs of an employer to avoid any hassle in understanding jobs progress on a variety of jobs and juggling in moving from one job window to another.
In just single screen HR, Recruiters and technical managers can have the entire spectrum of their every single job progress. In Fact they can operate all the jobs from this one single screen. Operations like candidate review, screening, moving them from one state in hiring to another, scheduling interview, checking interview reviews, job offering or even rejecting a candidate…all of these is possible through just single power packed screen Hire Express.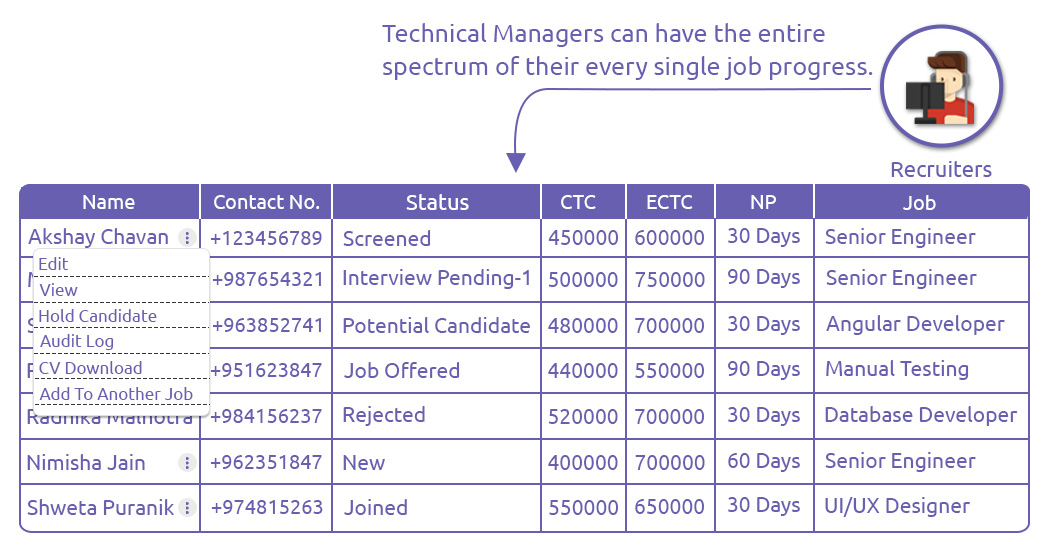 Example:
In the attached screen you can see candidates which are added on different jobs with details like name, contact number, email, CTC, ECTC, NP and their status on a particular job, who added them, what is the last update on them and these candidates are assigned to whom.
In this way, by visiting on just a single screen users can have clarity on entire Job progress and at the same time they can work on every single job with proper clarity of status.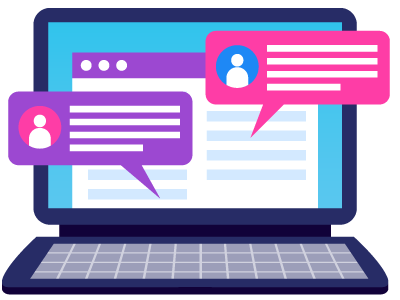 Testimonials
Thankful to HireXpert as everything is now manageable in one single screen. My entire days are now organized and productive because of this..
Harshada, HR
Global world Tech