Challenge
It is very often the position open at the employer's end is critical and has to be filled in limited duration. And many times for such positions Employers engage Recruitment Agencies. But the decision of outsourcing position to Recruitment Agencies welcomes many challenges like:
Where to post job requirement and hunt Recruitment Agencies.
Difficulties in managing and maintaining response received by interested Agencies.
Difficulties is sharing position details with Agencies and briefing them the standard recruitment process followed by Employer.
On the other hand for Recruitment Agencies one the biggest challenge is to hunt for business opportunities, generate leads to grow their business. But generating leads is never easy and requires a lot of focus, time and energy.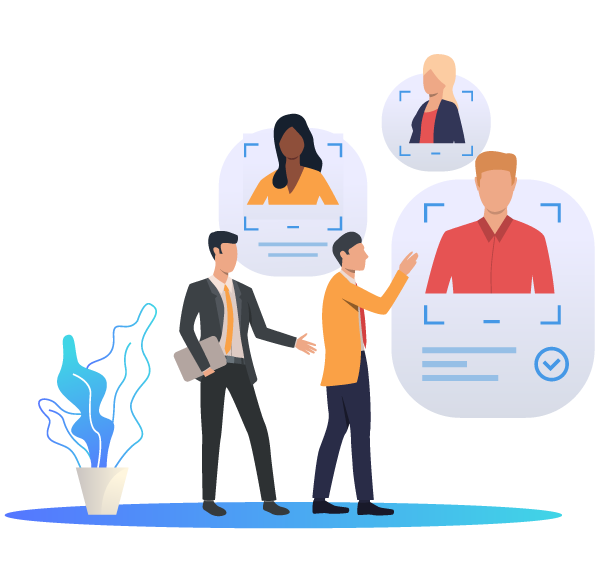 Solution
Connect Employers with Recruitment Agencies on a single platform. Employers who have work and Agencies who want to work.
How we do this in HireXpert?
HireXpert has created a specific Marketplace which connects Employers with Recruitment Agencies.
Employer can share a job in Marketplace by just one click at his T&C i.e commission they will offer, Payment cycle, Replacement and invoice period.
HireXpert support team will review the job to check its authenticity and if it's good then they approve and publish it to Marketplace
An approved job by the support team of Hirexpert is visible in Marketplace to every registered Agencies and they can review the job details like T&C set by the Employer. If they agree to T&C, they can apply to that job and their proposal goes to Employer for approval.
Employers can review every received proposal from the interested Agencies and can choose the Agencies with whom they want to work. After selection Employer has to sign an agreement and that will go to the Agency for signing further. Once Agency sign it, they can start working together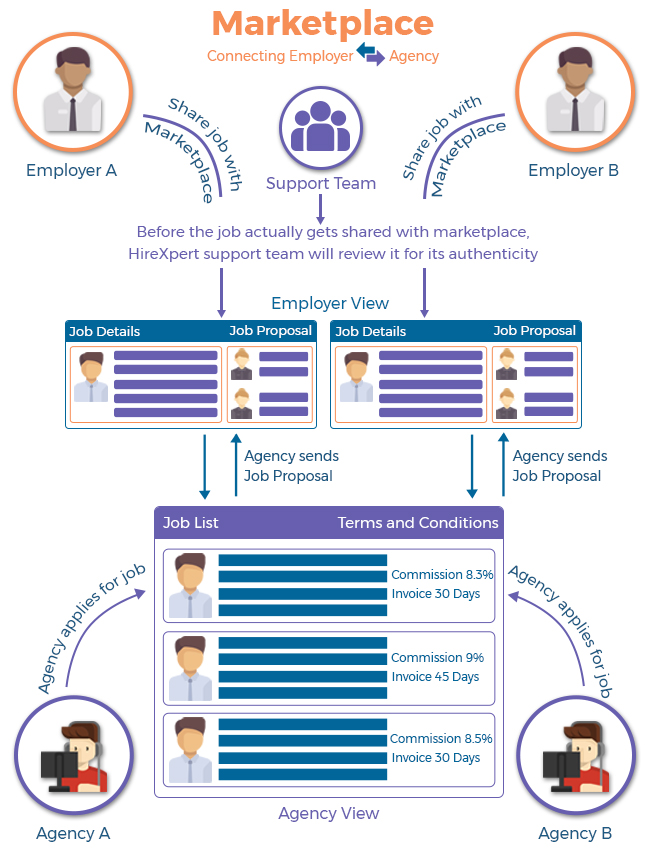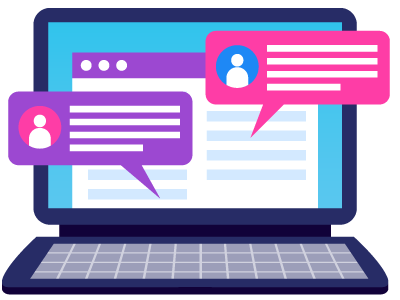 Testimonials
As an employer I feel just right with this feature as I can share the urgent openings with multiple agencies on single click.
As an agency it was a tedious job to find out the company and convince them to tie up for recruitment but with the marketplace it has become really very easy to find the pool of employers who want to work with agencies.
Sailesh, CTO
Peninsula Petroleum